Iowa Land Records' website is your primary source for information about recorded real estate documents in Iowa.
Land and Records Management
Your Recorder is responsible for recording your: Deeds, Contracts, Mortgages, Assignments, Releases, Federal and State Tax Liens, Plats & Surveys, Section Corner Certificates, Monument Preservation Certficiates, Military Service Records, Easements, Affidavits, Condemnations, Trade Names, Leases, 28E & Drainage Agreements, Bills of Sale, Articles of Incorporations, Fencing Agreements, Financing Statements, plus numerous other documents.
Iowa Land Records
IowaLandRecords.org is the official statewide website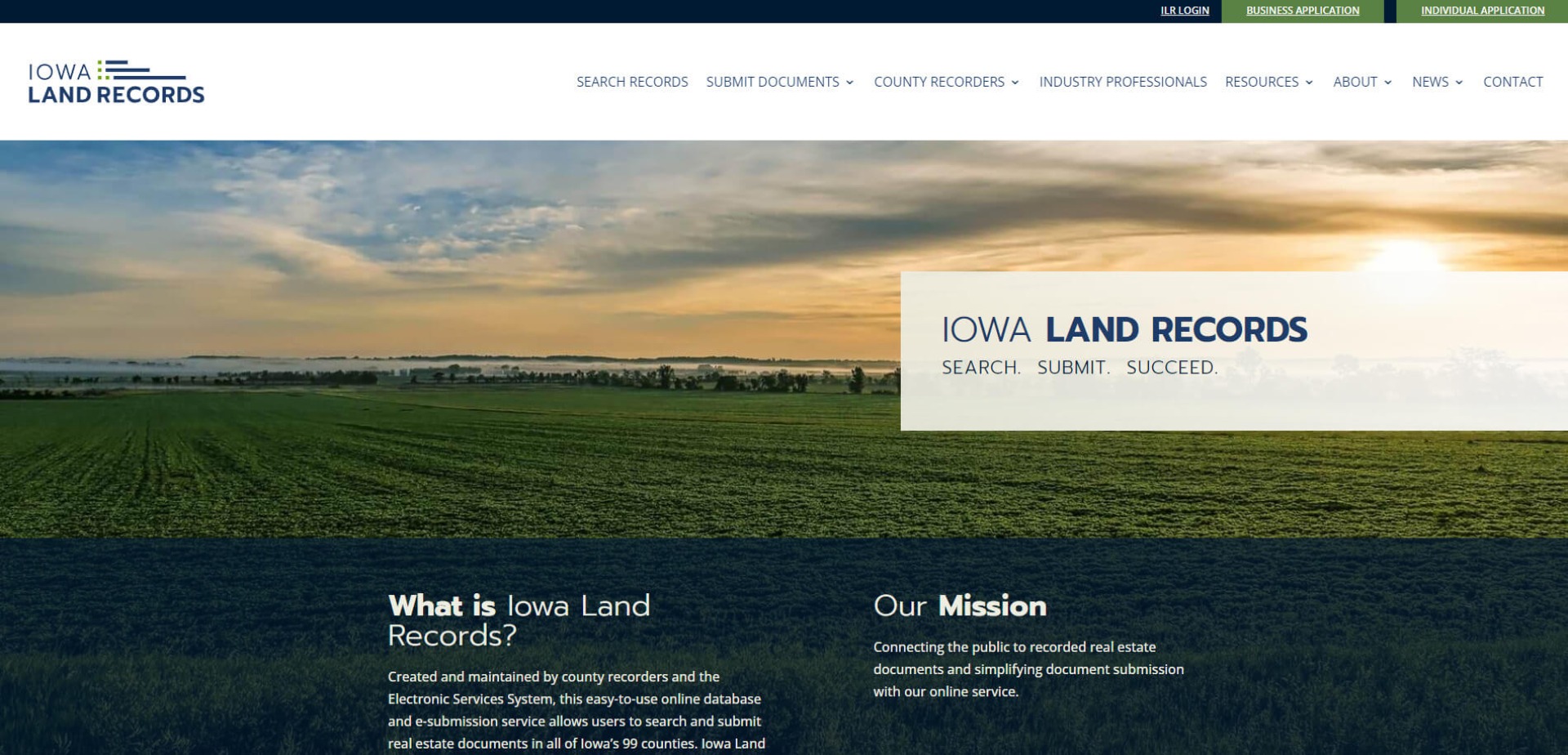 sponsored by elected county officials. Learn more about the information and services offered, or become a registered user to access advanced features and services.
You will need to create a free account to access the information on IowaLandRecords.org.
Search index and view images beginning 1/1/1997. If you need a copy of a document prior to 1997, please call our office at 641-484-3320 Option #2. We will continue to use technology to make the office more accessible to the public.